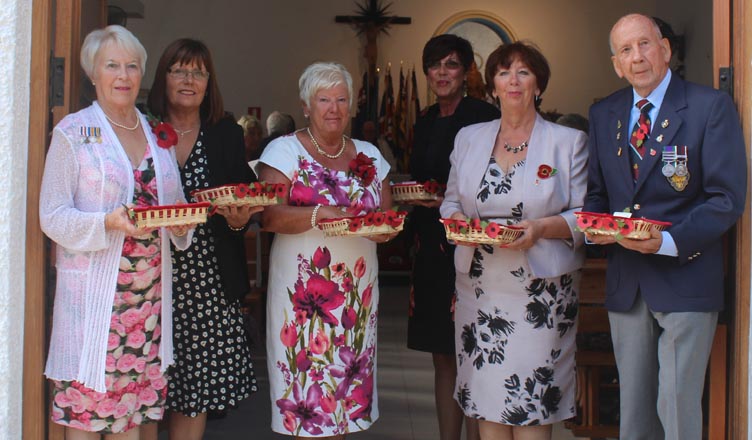 Many of The Royal British Legion Branches in the District are holding Remembrance Services. In order to attend a local Service, please go to our website and click  Remembrance Services.
www.britishlegion.org.uk/counties/spain-north or ring  648 860 251.
On the Orihuela Costa the service will be held on Remembrance Sunday, 13th November at the Mil Palmeras Church starting at 10.45am. All are welcome but please be seated by 10.30.
In Torrevieja Remembrance takes place two days earlier on 11th November at La Siesta Church starting at 10.45hrs.
Boxes of poppies have been delivered to many organisations businesses in the area.
By making a donation for your poppy you are supporting those who have dedicated their lives to serving their country.
The Legion spends £200,000 each day to assist Armed Forces personnel and their families.  Spain District North Welfare Co-ordinator can be contacted on 676 451 780.
Please wear your Poppy with Pride and give generously to help the Charity's continuing welfare work.