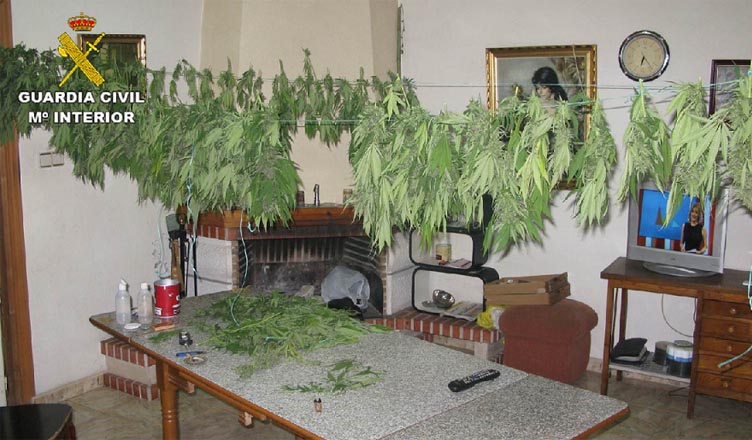 The Civil Guard detained in Catral a man for a crime against public health
The Guardia Civil have detained a 48 man at his home in Catral whilst seizing nineteen kilos of budding marijuana plants and a further 11 kilos of mature plants, valued on the open market at 25,000 euros, and he cultivated the whole crop without ever leaving his home.
He has now been charged with crimes against public health.
The marijuana buds, which occupied several rooms of the family home, were ready for drying. Agents found a further 11 plants, each  about 2 metres tall, planted in an area of open garden.
The man is thought to be responsible for a large portion of the drug that is sold in the area which, with his prosecution, the Guardia Civil say will relieve much of the the problem in the town.