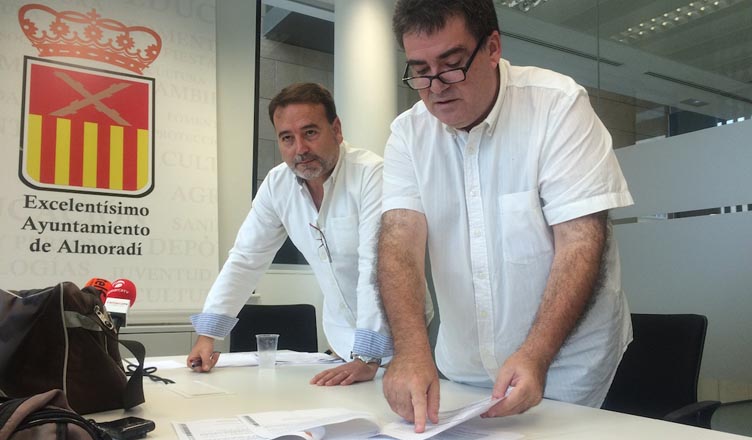 The Almoradi Ayuntamiento is facing interest payments of 347,000 euros for contracted building works that  it defaulted on back in 2014. One of the payments, believed to be for 100,000 euros is reported in the Spanish press as being to la mercantil La Generala for the construction of the new Guardia Civil barracks which is to be paid in three instalments.
The council is also seeking similar arrangements with a number of other creditors, UTE Almoradi, and Intersa Levante.
It must pay 72,000 euros to UTE for the remodelling of the Plaza de la Libertad as well as 48,000 euros to  Terrestrial Infrastructures who were responsible for the basic project of the Sports Pavilion.  It will also have to find a further 127,000 euros for Intersa Levante, for work carried out on behalf of the local police and 101,000 euros for the construction of outdoor pools.
Finance Councilman Abelardo Muñoz (PSOE) said that "these payments are the result of mismanagement of the previous government team.