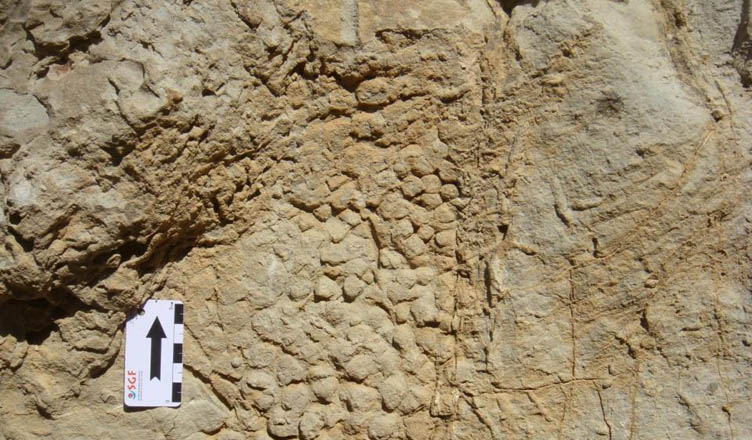 Mud got under the skin of this dinosaur 66-million-years ago—which is convenient for paleontologists, since they can now get an unprecedented look at one the last giant dinosaurs that ever lived.
Researchers from the Universitat Autònoma de Barcelona and Institut Català de Paleontologia Miquel Crusafont lead by Víctor Fondevilla published their scaly find last week in Geological Magazine where they detail the rarity of this exciting discovery.
The paleontologists found this skin impression in the village of Vallcebre near Barcelona. The area contains some of the best fossil localities in the world for studying the final days of the dinosaurs.
Fondevilla also says additional evidence from nearby giant footprints indicates this find is from a sauropod—most likely a titanosaur since those are the only known sauropods from this area.