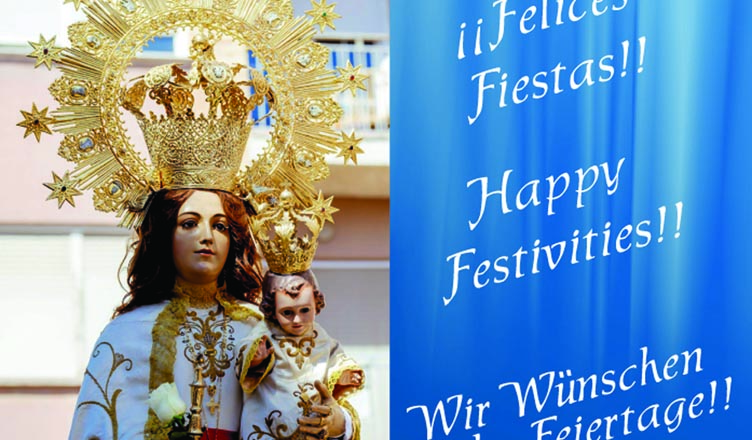 The new programme of Fiestas has been published recently by the San Fulgencio Ayuntamiento and if you are able to pick up a copy I would suggest that you do.
In the month of October the town celebrates the festivities of it's patron saint the Virgin of Remedio, one of the most eagerly awaited festivals of the year with lots of food, lots of music and of course lots of noise.
The coronation of the Queen and her Lady's in Waiting was held at the weekend but still to look forward to are the flower offerings and the parades next Friday, Saturday and Sunday.
All the information can be found in the guide which is published in 3 languages, Spanish, English and German.
You can pick a copy up at the tourist office or download the pdf edition at the following link:
http://www.sanfulgencio.es/programa-fiestas-virgen-del-remedio-2016/
Happy Fiesta