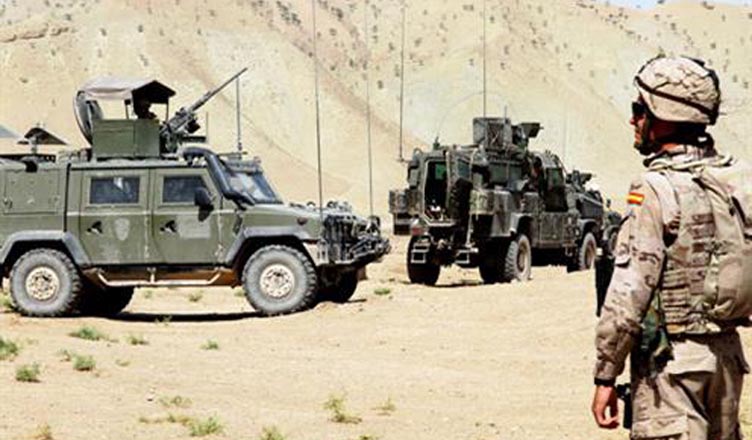 Private Aarón Vidal López, 25 years of age, from Valencia, single and without children, a serviceman in the Lusitania no. 8 Cavalry Regiment who was deployed in Iraq as a member of Operation Inherent Resolve, died on Thursday morning in a traffic accident in the training ground in Besmayah.
Corporal Felipe Capa Medina and Private Jesús Ángel Alacid García were also injured in the accident, the latter less seriously. Both remain under observation.
The acting Minister for Defence, Pedro Morenés, who is in London attending a ministerial meeting on peacekeeping operations called by the United Nations, left the meeting as soon as he was informed of the accident to return to Madrid.
Private Vidal was on a security mission, together with his colleagues on-board a Lynx vehicle parked close to the entrance to the base on the edge of a runway when a military tanker truck belonging to the Iraqi FAS crashed into the Lynx resulting in Vidal López being thrown out of the vehicle and subsequently run over by the truck that caused the accident.
The cause of the accident is unknown, although an investigation is being carried out. The Iraqi authorities have been notified and are taking action against the truck driver.
The families have been informed and the body has been flown back to Valencia.