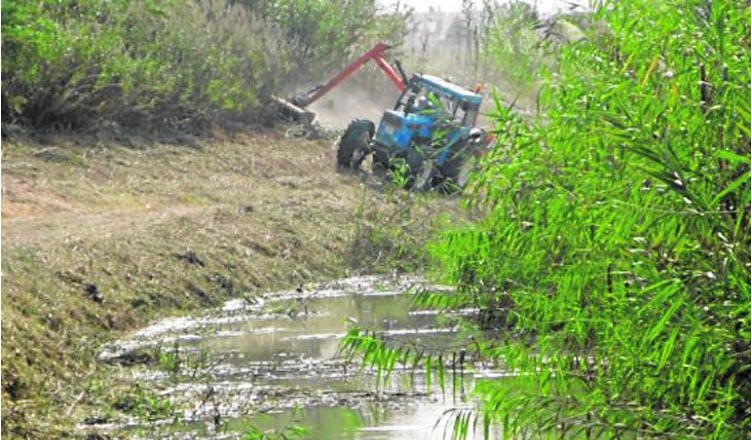 The Hydrographic Confederation of Segura (CHS) has launched a campaign of cleaning local rivers, their banks and their beds before the usual onset of the heavy autumn rains with the agency allocating 120,000 euros toward the maintenance of the Rio Segura passing through the Vega Baja.
Working under the authority of the Ministry of Environment, CHS say that the work of clearing and removing weeds in June began.
Last week the cleanup was working along the river near close to Rojales where equipment was removing the sediment that has accumulated on the river bank thereby increasing the water capacity that will be able to flow through the river.
Work being carried out as part of the maintenance, upkeep, environmental recovery and restoration of river beds and banks includes the upkeep and protection of banks, removal of surplus sediment and debris, removal of unused structures (weirs, dams, etc.), construction of small structures such as deflectors and solids retainers as well as the selective clearing of vegetation.