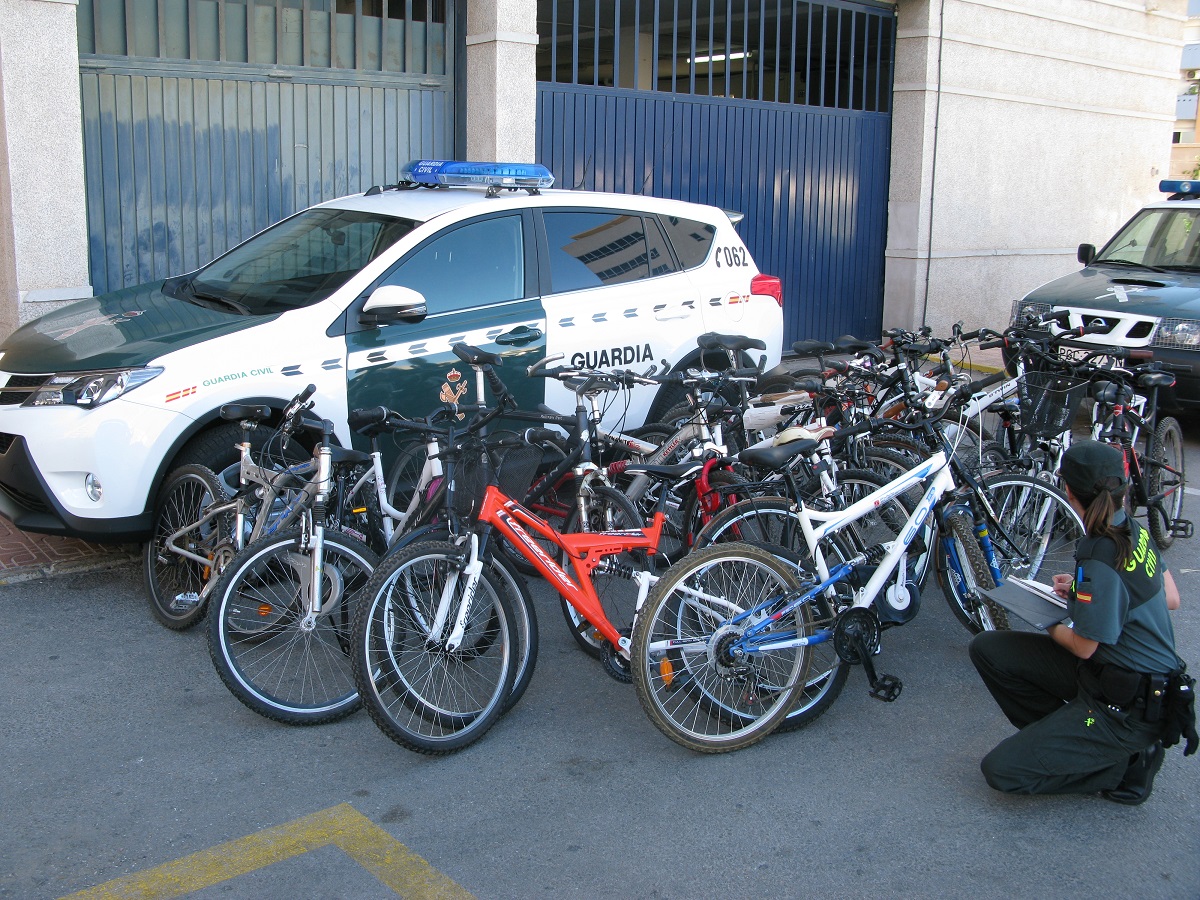 The Civil Guard has arrested two men in Torrevieja, both Spanish nationals, 31 and 36 years of age, who are alleged to have stolen at least 16 bicycles, including two racing models worth about 6,500 euros which they then sold on to a Moroccan based in North Africa.
A spokesman explained in a statement last Friday that the investigation began after a neighbour became suspicious after the number of bikes that were being lodged in a community storeroom. Security cameras were installed with the film showing the two suspects regularly bringing in and moving out numerous bicycles.
During the investigation the two men are said to have confessed to agents that the bicycles were sold immediately after being stolen.
Police recovered 16 bikes, valued at more than 11,000 euros. However, they were sold on for extremely low amounts with two racing bikes, worth 6,500 euros, said to have brought just 150 euros
The two robbers are currently in police custody although the Moroccan who is said to have received the bikes has so far managed to evade the Guardia.
The police are now asking anyone who has been the subject of a recent bike theft to make contact with them in Torrevieja as so far only five bikes have been returned to their owners.
The number of stolen bicycles which may have been "exported" to date is unknown.
According to a local insurance company cyclists own a bike for less than two years on average before it gets stolen so in anticipation of you all rushing out to buy yourselves a new bike in the wake of Team GB's Olympic success there are one or two tips for you to avoid their theft:
Make sure you can identify your bike. Take a photograph of your bike together with the serial number which you'll find it on a sticker underneath the bottom bracket.
Use high quality bike locks, preferably with a gold Sold Secure rating and consider investing in a tracker device. It's also worth marking detachable parts with indelible pen or a UV pen.
If your bike is kept in a shed or garage then lock it to something very heavy and immoveable
Always secure your bike if you leave it, even if you'll only be gone for a few moments.
If you're a regular user try not to leave your bike in the same place everyday nor park it with other bikes