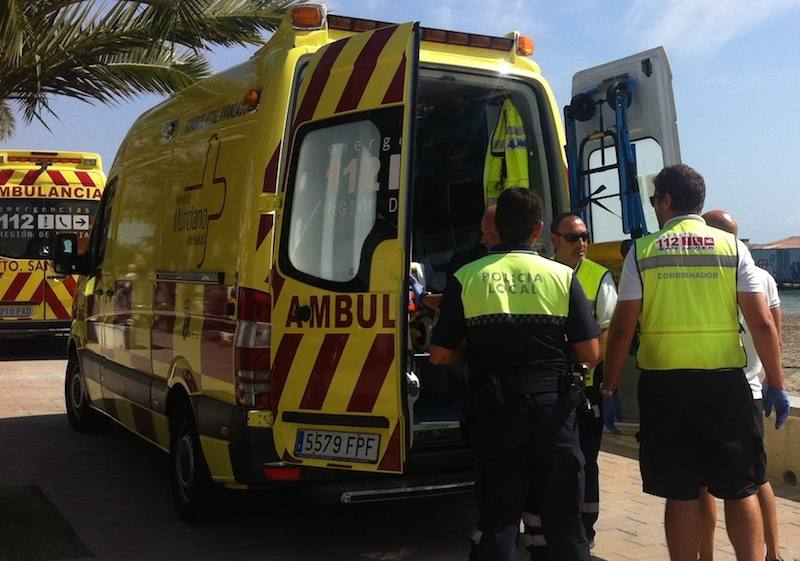 The body of a 65-year-old British woman was found lying on the bedroom floor close to her burnt-out bed. Investigators believe the victim may have suffocated after accidentally setting the mattress alight with a cigarette.
Two fire tenders attended the scene last Friday morning after they had been alerted to the accident in Las Palomas in San Javier by her 74 year husband. Bomberos had to break down the door to gain access to the house but she was already dead by the time they reached her.
A spokesman said that the fire had burnt out and everything was cold suggesting that it had occurred overnight.
Initial investigations by the Judicial Police suggest that the incident could have been accidental and that the victim may have fallen asleep while smoking a cigarette.
The woman was identified as Shelagh Hall, a member of the Orihuela Costa Branch of the Royal British Legion, which she regularly attended with her husband Bernie.
A neighbour, who knew the family well, said that they were a very normal, loving, caring couple and what happened could only be the result of a horrifically tragic accident.  "Shelagh was a wonderful wife, mother and grandmother; a truly kind soul.  Her husband and family are obviously hugely devastated."
The body was released for burial following an autopsy carried out by the Department of  Forensic Medicine in Cartagena. The funeral will take place at the Rocomer Crematorium in San Petro del Pinatar on Friday 2 September at 6pm.