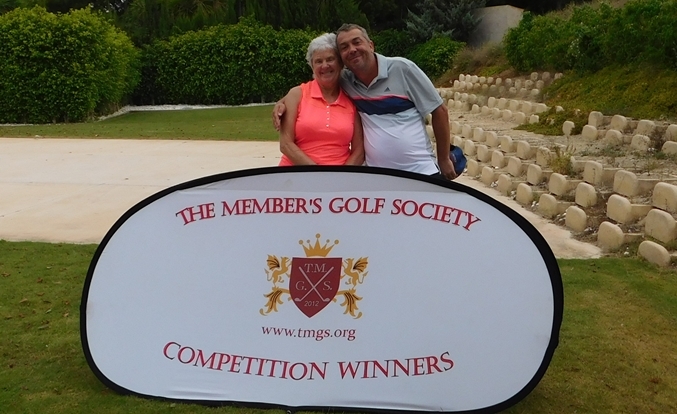 33 members and a handful of guests made their way to the course in anticipation of the storms that were forecast for today. As it happens the bad weather held off but the storm did arrive on the Par 3's, never before, have we had so many birdies on the par 3's.
This resulted in the "2's" pot of just €26 being shared out between 8 members. What was even more surprising was that the course was playing at its longest with most of the yellow tees being back on the whites.
Our recent decision to divide the field into 3 categories certainly seems to be a winner with the members, we now present a total of 9 prizes + the N.T.P.'s + the "2's" pot. Results: N.T.P. competition (sponsored by Andy Skinner of Expat pensions) Hole 3 & 6 Carsten Landaas, hole 13 nada  hole 16 Alan Rickers. "2's" winners; T. Norris, C. Landaas (2) A. Rickers, S. Ross, R. Malmberg, D. Lovas. Best visitor: Ryan Rogers 33 pts. Bronze category; 3rd G. Handeland 32 pts. 2nd H. Rong 33 pts. 1st S. Twentyman 34 pts. Silver category, 3rd R. Nilsen 33 pts. 2nd K. Hunter 36 pts. 1st T. Norris 39 pts. Gold category, 3rd S. Ross 34 pts. 2nd F. Bjorling 36 pts. 1st R. Malmberg 38 pts.
Photo: Bronze category winners.
T.M.G.S. play every Wednesday on various local courses so if you fancy a game with in a competitive but friendly atmosphere please visit our website for more information www.tmgs.org or www.Facebook/TMGSGOLF or call 661 524 101