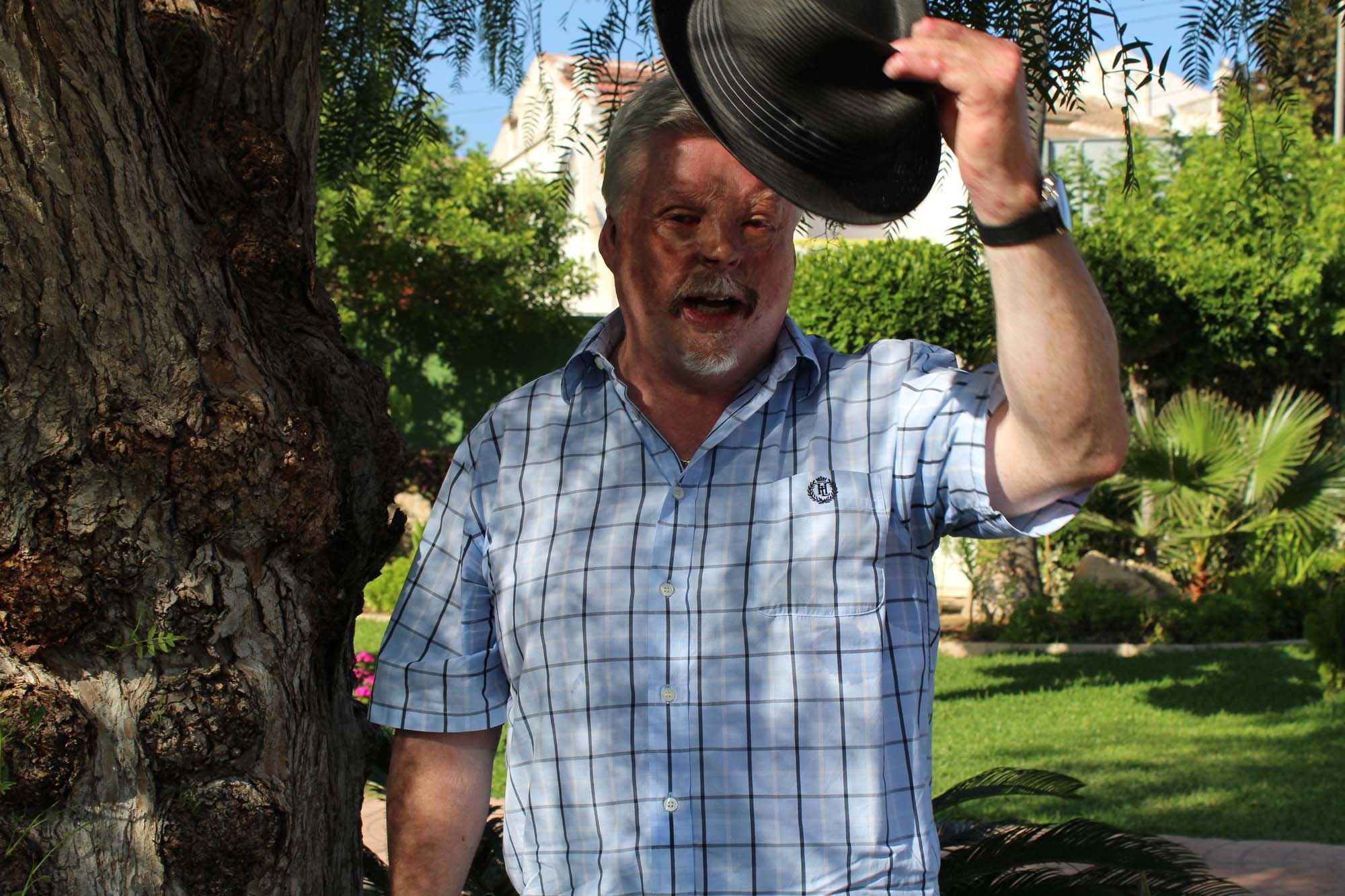 Simon Weston CBE has accepted an invitation to come and speak on the Orihuela Costa. Renowned as one of the UK's foremost 'after dinner' speakers Simon will be visiting in early October when he has agreed to bring his roadshow 'An Evening with' to Mil Palmeras.
Currently taking a well deserved summer break in La Manga, the Falklands War Veteran  visited the area last week to discuss the arrangements for the upcoming event which will take place at the Olympia Restaurant on Friday 7th October.
Simon was meeting with members of the Orihuela Costa Branch of The Royal British Legion which will be using the event to support the 2016 Poppy Appeal to be launched during the following week in Benidorm.
Over the years since his life was forever changed on board the Sir Galahad in 1982, Simon's story has been well publicised and he has been the subject of five major BBC Television documentaries: Simon's War, Simon's Peace, Simon's Triumph, Simon's Return and in April 1999, Simon's Journey. He has been a 'victim' on This is Your Life. His autobiography, Walking Tall, was No1 in the best selling list.
Simon has also published 4 children's books – Get Fit With Nelson was released in 2013.
In 2015 Simon was awarded the Freedom of the City of London and in the 2016 New Years Honours received a CBE for his charitable work.
In recent years Simon's irrepressible humour, infectious enthusiasm and immediately engaging personality, have made him the number one choice of many companies who invite him back to speak time and again. And it will be in his capacity as a speaker, that he will be visiting Mil Palmeras.
Simon endured years of re-constructive surgery, including 70 major operations or surgical procedures despite which the road to physical, spiritual and mental recovery saw him active in a number of highly successful ventures.
He remains a tireless worker for charity and his charitable work earned him an OBE in the 1992 Queen's Birthday Honours. He was also awarded Freedom of the City of Liverpool in 2002 in recognition of his bravery and his charity work in the region. He has appeared in the Top 100 Merseysiders list in 2003 and honoured as one of the top 100 Welsh Heroes in 2004.
Today Simon takes the opportunity to convey his story in order to motivate and encourage those, who like him, want to move on to the next goal, whatever it may be!
"The only obstacles to achieving one's targets and successes are those you create for yourself."
His words never fail to inspire you.
The event will be supported by the sensational Rebecca Holt who has firmly established herself as a firm supporter of The Royal British Legion in recent years. Rebecca will be performing a repertoire which will include many well known and well loved songs popular during the war years as well as a selection of more recent popular classics from recent times.
The evening, which is in support of the Royal British Legion and which will include a buffet supper, costs just 10 euro per person.  More information on 600 228 616.