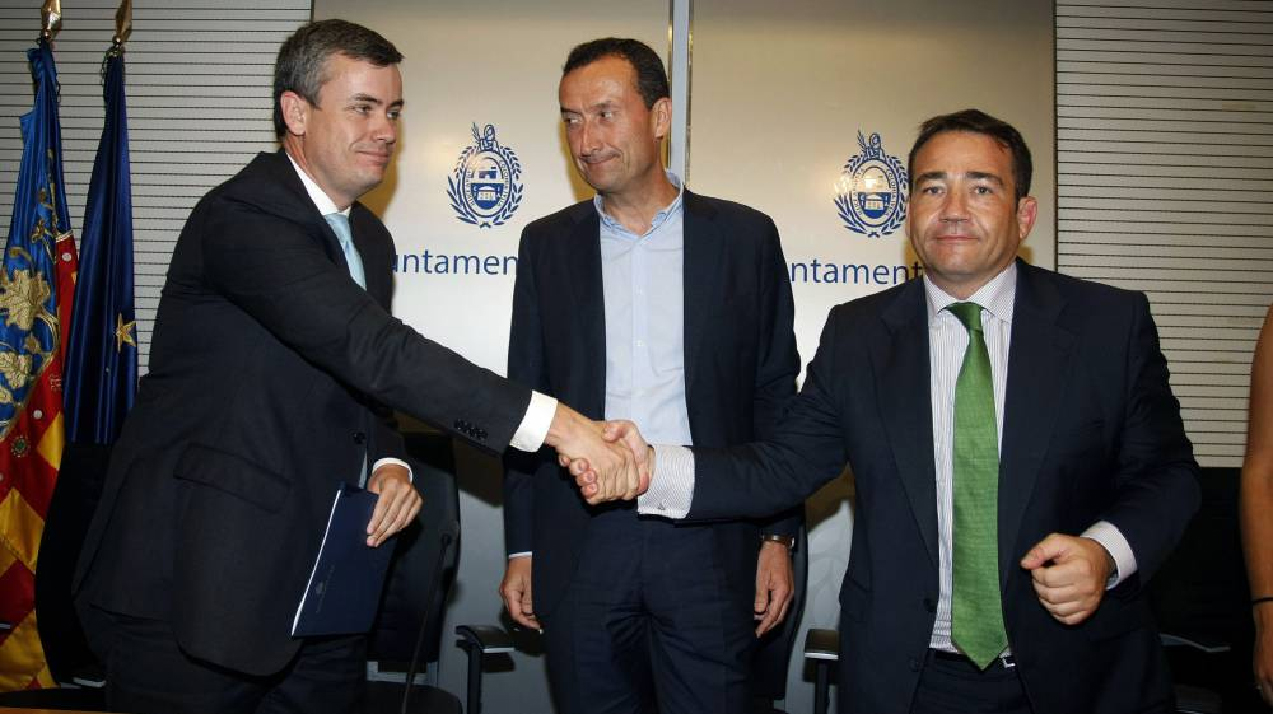 Elche Club de Fútbol has a new owner after majority shareholder IVF (Instituto Valenciano de Finanzas) sold its 54.7% holding to Qatari bidder Skyline International. The group, one of only two ever given serious consideration by the IVF, now has until December 31st this year to complete a purchase that is due to be made by way of staged payments; the first of which amounts to 893.000 €.
At his press conference to announce the deal earlier this evening, IVF Director Manuel Illueca defended the decision from which, he says, Elche CF will eventually benefit from 20 million euros of 'fresh money'. He also added, and this is the interesting part for long suffering fans of the football club, "the objective of Skyline International is to strengthen the squad in the winter transfer window, if necessary, because they have not arrived in time to invest during the summer."
After he spoke it was the turn of Skyline legal representative Francisco de la Torre to address the room. He explained that "Skyline International has British Qatari capital, related to tourism. It is active in Dubai, Qatar, United Arab Emirates, Cancun and Miami and now wishes to invest in football." He said that the president of the company, Welshman David Phillips, "will be the head of the club and will lead the project." All indications are that David will also become chairman of Elche CF. He will come to Elche shortly to present his project and his team."
In a letter released to the media following the announcement, Phillips went into more detail about why Skyline chose to invest in Elche CF. The deal resulted from "a precise plan for acquisition and a belief that the club meets all the requirements that the company was seeking. An entity to dream of a successful sporting future supported by a brilliant and distinguished history." In addition, Skyline International suggested Elche is a "lively and cheerful city with an active and loyal commitment to its football club, as evidenced by the significant fact that the number of season tickets holders exceeded 25,000 during the club's tenure in the First Division.
Founded in 2012, Skyline International's share capital is comprised of 51% private Qatari investment and 49% British. David Phillips, born in Carmarthen on April the 17th 1985, is a Bachelor of Engineering and Business Administration and co-founder of three successful companies in unrelated areas, one of which is Skyline International. Spanish football fans may be more familiar with the name Moayad Shatat, one time vice-president of Málaga CF he is expected to take up a prominent position on the football club board once the dust settles on the change of ownership.
Finally, light at the end of the tunnel for Elche Club de Fútbol ?