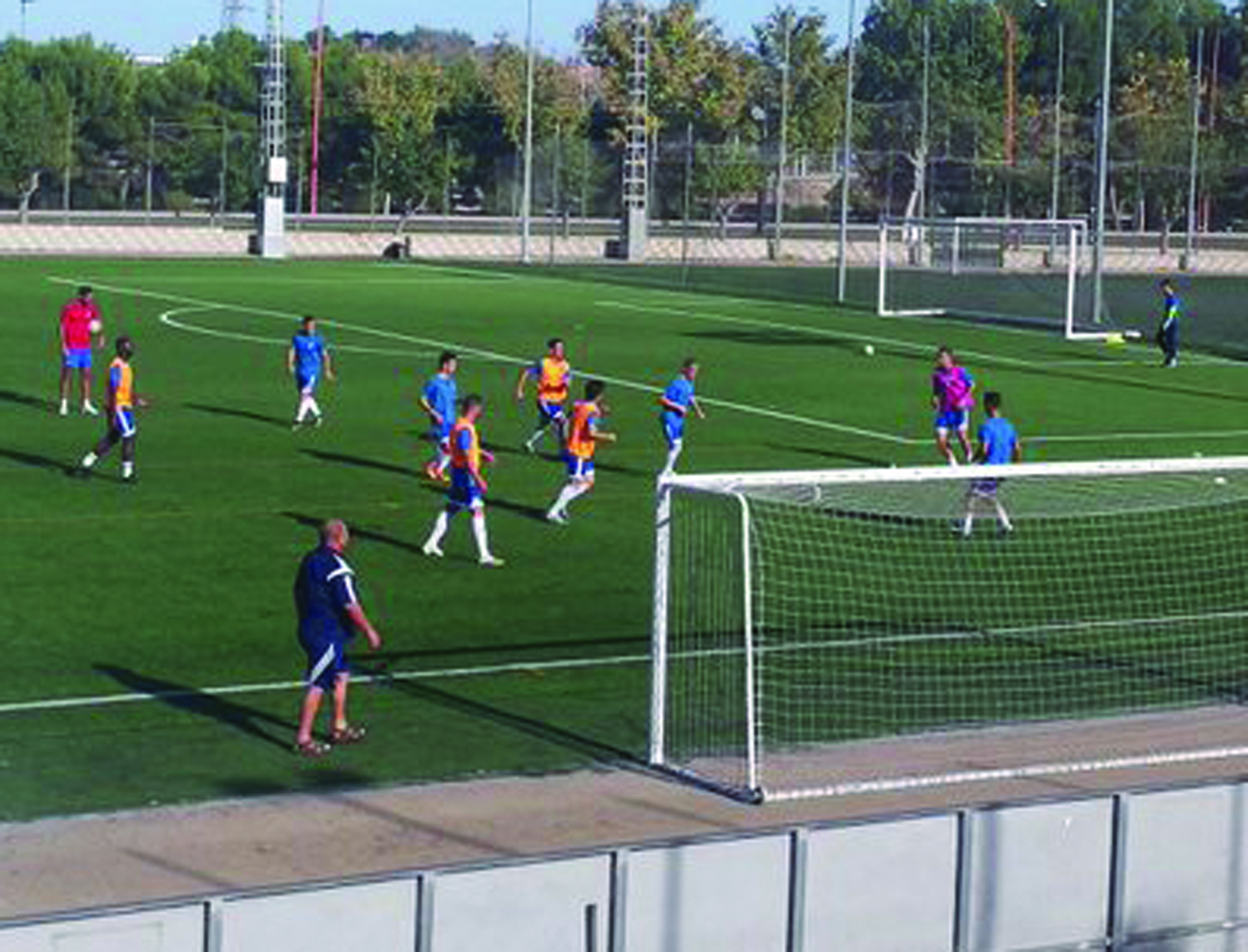 REAL MURCIA IMPERIAL – 2   CD TORREVIEJA – 1
Manager Gabi Correa has again been busy bringing in fresh blood to his new look Torry side.  Experienced 35 year old Argentinian midfielder Jose Belforti joins the club, having played for div 2b side Eldense last season.  Also plying his trade in midfield is 23 year old Carrasco, who has featured regularly for div 3 sides Acero, Requena and Alzira.
Madrilenian Hugo Salamanca is a 32 year old striker, who lists Pulpileno and Aguilas (both Murcian div 3) as his previous clubs.  Having previously hosted higher level opposition, this pre season friendly featured a contest between two div 3 sides, Imperial being Real Murcia´s 2nd string squad.  The match was originally pencilled in to be played at Pinatar Area, but for some unknown reason was changed to University of Murcia sports ground.
Imperial took the lead on 30 mins through Joaquin, in a half which saw little goalmouth action.  Once again, sweeping changes were made by both sides during the 2nd half, and it was the hosts who doubled their advantage on the hour mark, the impressive Javi Munoz sweeping the ball home.  Three Torry subs were involved in the consolation goal on 80 mins, when Javi Cruz and Diego Cortes combined for Matias to convert.  A 2nd half booking for Carrasco was followed by a 2nd yellow card to Kerman on 83 mins, leaving Torry to play out the remaining 7 minutes with only 10 men.
Torry line up – Marcano (Eneko 45), Vicente (Pochi 61), Luis Carlos (Cuadrado 45), Martin (Costa 61), Pastor (Javi Cruz 61), Carrasco (Belforti 61), Matheus (Kerman 61), Emilio (Diego Cortes 61), Lewis (Zapata 61), Pablo Navas (Matias 45), Cesar (Pajaro 30)
On Weds 10 Aug, Torry visit preferente side Callosa, ko 7pm, then on Sat 13 Aug, they finish off the arranged friendlies with a visit to another preferente side, Benferri (ko 8pm).
BY STEVE HIBBERD