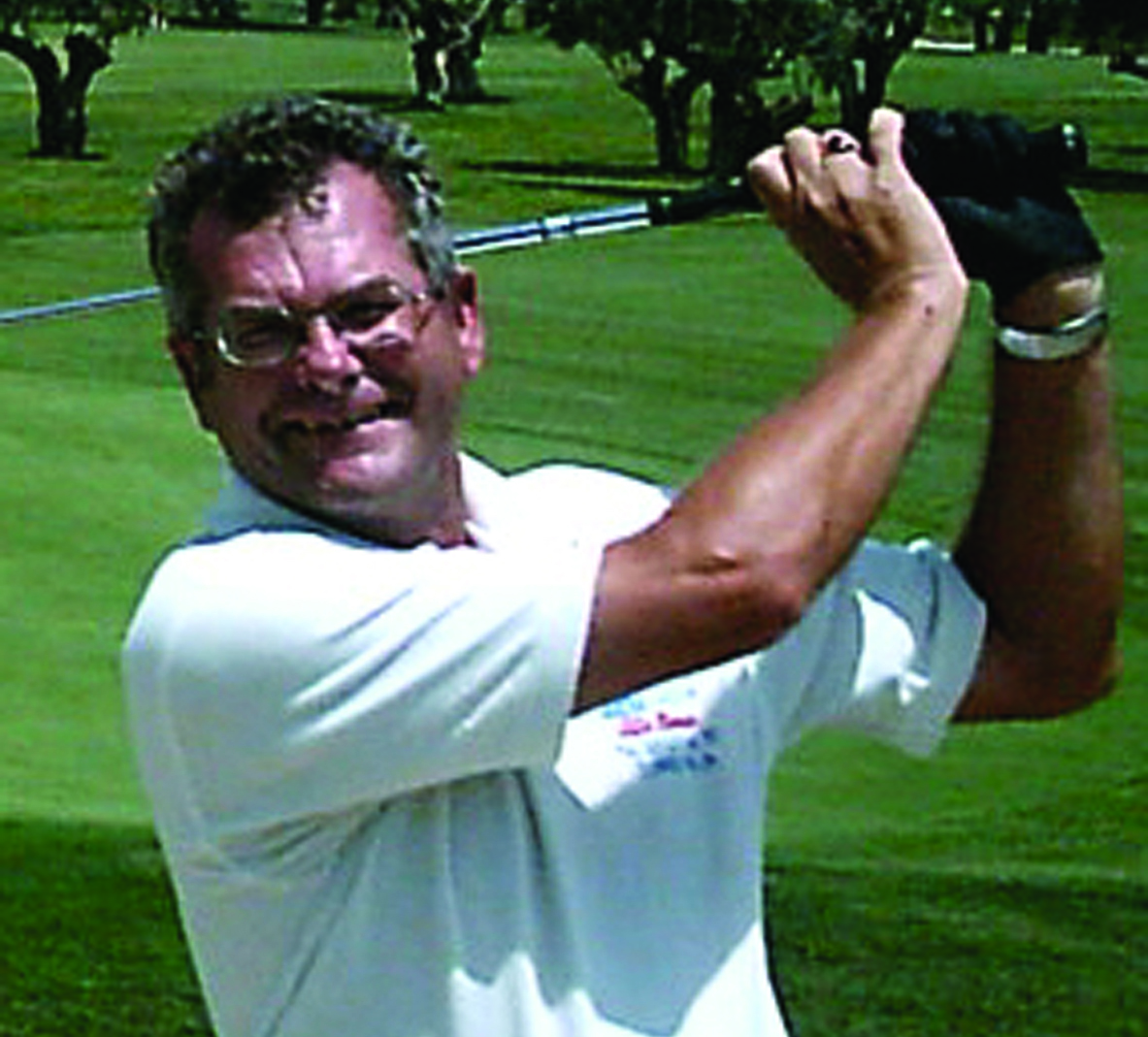 Here on the Costa's golf is one of the biggest leisure time activities for both tourists and resident alike and with this in mind we have secured the services of Mike Probert of Costa Blanca Green Fee Services to provide a weekly round up of local golfing events and topics and in conjunction with us at THE LEADER will provide discounted golf prices to all of our readers and run our golf competitions.
Preparing to Play (Part 4)
The last article in this series concentrated upon the preparation required by a golfer upon their arrival at the golf course and especially practise of the 'long' game.
Remember that even the best golfers in the world swing the club differently from day to day and this practise time is for you to determine how you are 'hitting' the ball on 'this' day.
One of the greatest golfers on the European tour in modern times has been Ian Woosnam and he used the phrase 'dance with the one your brung' to describe this.
In brief and as an example of this, if you normally slice or fade the ball but during warm up practise you are drawing or pulling shots, what do you think will happen on the course?
Clearly you must change your strategy, game plan and mind set to allow for this.
This understanding of how your game is 'today' is just as important with the putter and time must always be spent on this part of your game.
If ever you are short of warm-up time then use the available time on the putting green and a little time for stretching exercises on the first tee.
Never be afraid of being seen doing these exercises on the first tee because people won't think that you are being silly: on the contrary, they will think you mean business.
Your work on the putting surface must again be constructive practise, don't be there because everybody else is, use the time wisely.
Just a few long ones to feel the distance and a lot of those short ones and try not to practise missing – get close enough to get them all in.
This is time to produce the feelings of confidence and boost your ego, so go about the whole thing sensibly.
This series or articles continues next week with those last 'thoughts' prior to commencing play.
The deals shown in the table are some of the best currently available to you:We at THE LEADER are committed to providing to our golfing readers affordable golf without the need to join a club or apply for a card but simply contact the number below to have instant access to discounted golf prices, many of which are exclusive to us.
| | | |
| --- | --- | --- |
| Golf Course | Price | Comments |
| Alenda | €100 | Two Players and Buggy |
| Alicante | €82 | Two Players and Buggy (after 12pm) |
| Altorreal | €80 | Two Players and Buggy |
| Bonalba | €80 | Two Players and Buggy |
| Don Cayo (Altea) | €60 | Two Players and Buggy |
| Font Del Llop | €39 | Single Green Fee and Buggy |
| La Finca | €110 | Two Green Fees and Buggy |
| La Peraleja | €120 | Four Players and Two Buggies |
| La Marquesa | €37 | Single Green Fee |
| La Serena | €80 | Two Players and Buggy |
| Las Colinas | €126 | Two Green Fees and Buggy |
| Las Ramblas | €90 | Two Players and Buggy |
| Lo Romero | €176 | Four Players and Two Buggies |
| Roda | €92 | Two Players and Buggy |
| Villamartin | €102 | Two Players and Buggy |
| Villaitana Levante | €45 | Single Green Fee and Buggy |
| Vistabella | €66 | Two Players and Buggy (weekends) |
Deal of the Week:
Las Pinaillas (Albacete) €85 each for 2 rounds of golf with buggies and B&B accommodation on shared room basis in the 3* Castilla hotel .
Last minute offers from all Nike courses from €60 for 2 players walking.
For Bookings and more information contact Mike at info@costa-blanca-greenfees.com or direct on 966 704 752 or 661 345 931 quoting reference LEADER.
Competition Watch
The Leader summer competition in support of the Royal Legion POPPY APPEAL for 2016 will be held at Vistabella on Thursday 15th September 2016 and will be a better ball event with two shotgun starts at 8.30am and again at 2pm with a price of €43 each,including buggy,prizes,raffle and a donation to the poppy appeal and to enter call Mick (The Grip) Reeves on 638859475.
Quotation of the Week
"Half of Golf is Fun,the other half is Putting" – Peter Dobereiner