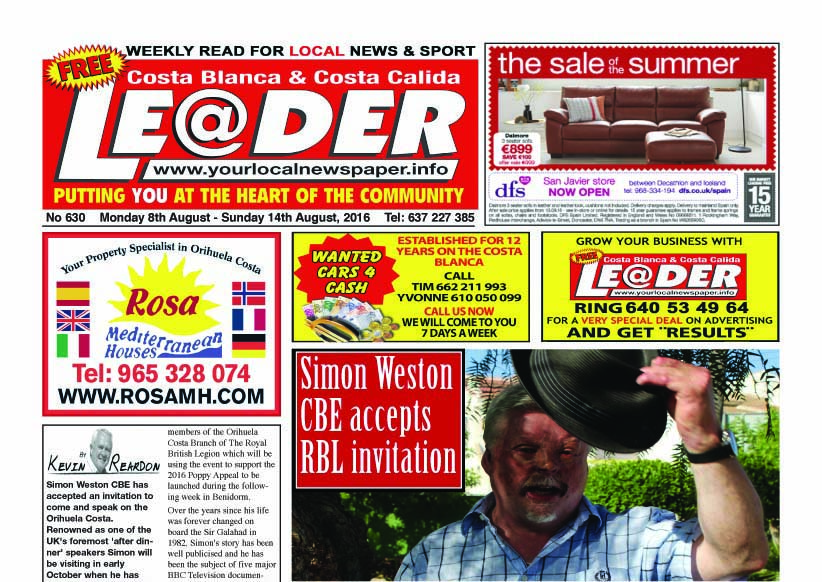 SIMON WESTON ACCEPTS RBL INVITE
Simon Weston CBE has accepted an invitation to come and speak on the Orihuela Costa. Renowned as one of the UK's foremost 'after dinner' speakers Simon will be visiting in early October when he has agreed to bring his roadshow 'An Evening with' to Mil Palmeras.
Currently taking a well deserved summer break in La Manga, the Falklands War Veteran  visited the area last week to discuss the arrangements for the upcoming event which will take place at the Olympia Restaurant on Friday 7th October.
Simon was meeting with members of the Orihuela Costa Branch of The Royal British Legion which will be using the event to support the 2016 Poppy Appeal to be launched during the following week in Benidorm………..continued in the virtual edition