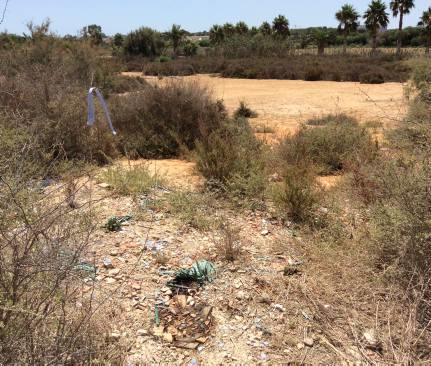 The body of a 72 year old Briton found in Torrevieja lagoon last week had been dead for at least a week. Such were the findings of an autopsy carried out in Alicante last Wednesday. However any contributory violence has been ruled out.
The man was found on the southern bank, in a secluded corner of the salt lagoon, last Tuesday evening, in an area close to Los Balcones, between Lagosol and the finca La Coronela, by a group of passersby showing some clear signs of decomposition.
When releasing the autopsy results the Guardia Civil spokesman also said that the man was not the subject of a missing persons report.
Agents attending the scene initially thought that the circumstances suggested a violent death but following the Alicante autopsy that has now been discarded with the authorities confident that the death occurred through natural causes.