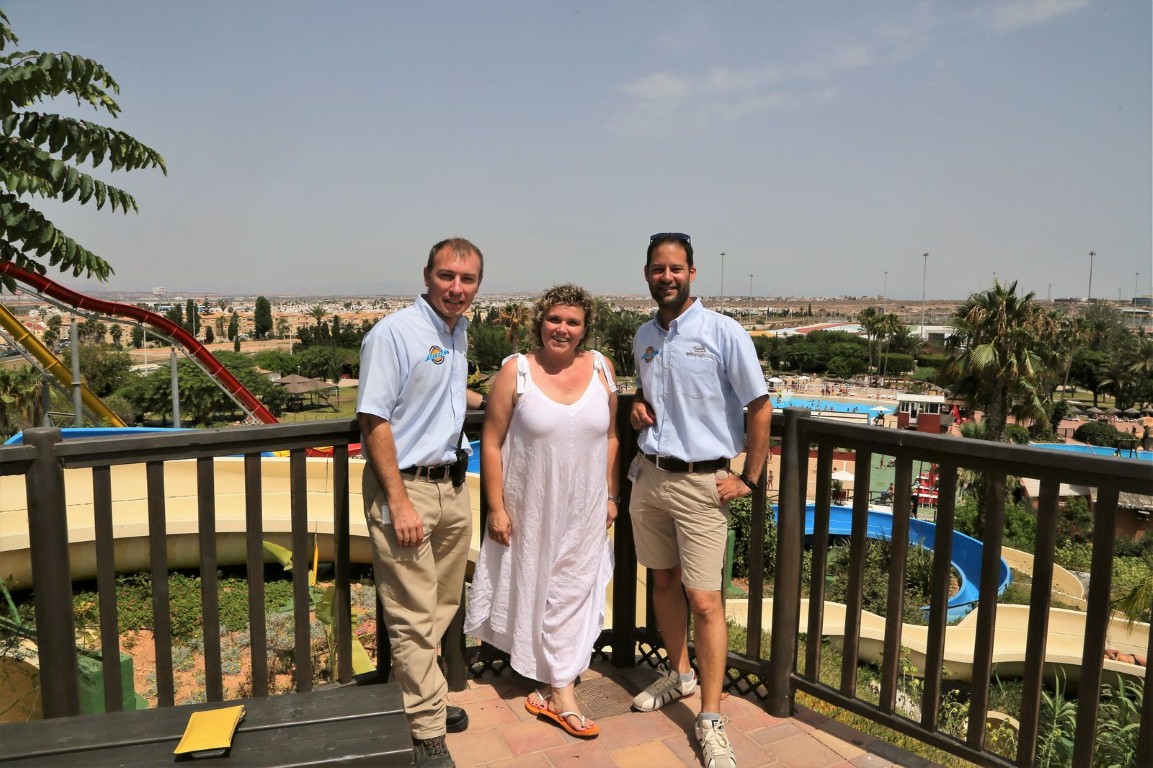 Torrevieja's Councillor for Social Welfare and Accessibility, Africa Celdrán, met with senior management from the Aquópolis Water Park recently to formalize an agreement regarding the provision of additional activities for people with disabilities.
The first such opportunity was provided last Saturday when a number of different groups and associations, including AMFA, an organisation that supports people with disabilities, SEAFI, a charity for children at risk, and a number of Saharawi children, were all hosted by the centre at a vastly reduced rate.
In putting the arrangement together the councillor met with the Director of Aquopolis Torrevieja and Project Manager of Parques Reunidos, Denis Pascal Moenandar as well as the Deputy Director, José María Soriano, with the threesome outlining an agreement "that will demonstrate the company's sensitivity to providing greater accessibility and improving it's social responsibility.
Celdrán  said that the intention by all parties is to enlarge this collaboration so that it can eventually reach far more groups.