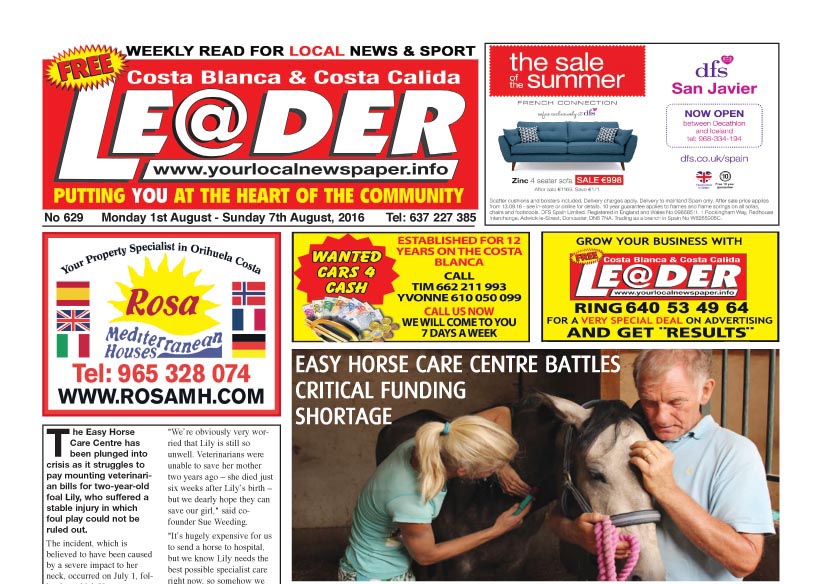 EASY HORSE CARE CENTRE BATTLES CRITICAL FUNDS SHORTAGE
The Easy Horse Care Centre has been plunged into crisis as it struggles to pay mounting veterinarian bills for two-year-old foal Lily, who suffered a stable injury in which foul play could not be ruled out.
The incident, which is believed to have been caused by a severe impact to her neck, occurred on July 1, following which X-rays revealed a fractured vertebrae that could leave her permanently disabled. Since that time Lily's condition has gone from bad to worse. Blood tests revealed the horse was also suffering from tick fever, but she continued to deteriorate despite treatment and was rushed to the Hospital Veterinario San Vicente (the Alicante horse hospital) on July 22………..continued in Virtual Leader…..