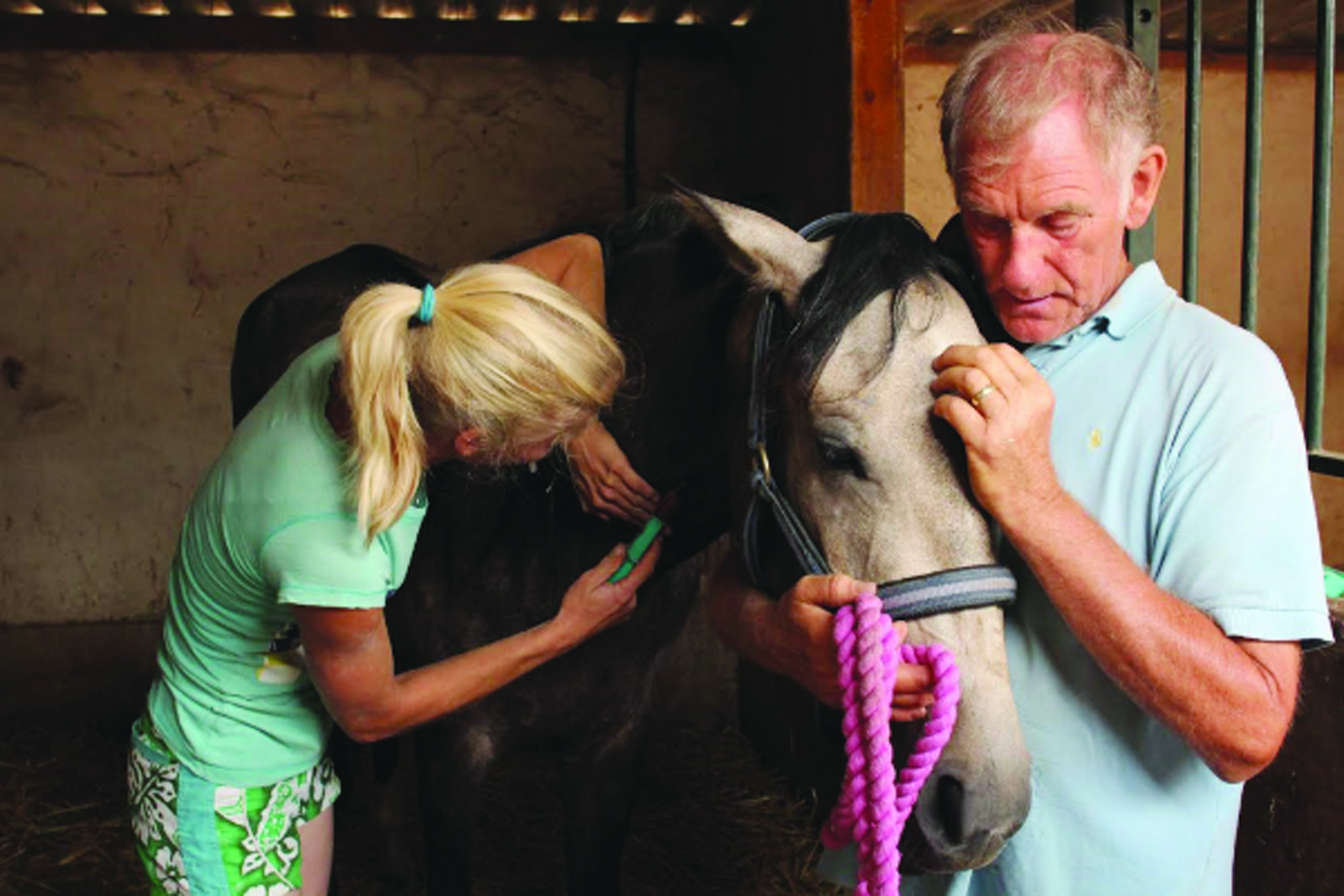 The Easy Horse Care Centre has been plunged into crisis as it struggles to pay mounting veterinarian bills for two-year-old foal Lily, who suffered a stable injury in which foul play could not be ruled out.
The incident, which is believed to have been caused by a severe impact to her neck, occurred on July 1, following which X-rays revealed a fractured vertebrae that could leave her permanently disabled. Since that time Lily's condition has gone from bad to worse. Blood tests revealed the horse was also suffering from tick fever, but she continued to deteriorate despite treatment and was rushed to the Hospital Veterinario San Vicente (the Alicante horse hospital) on July 22.
"We're obviously very worried that Lily is still so unwell. Veterinarians were unable to save her mother two years ago – she died just six weeks after Lily's birth – but we dearly hope they can save our girl," said co-founder Sue Weeding.
"It's hugely expensive for us to send a horse to hospital, but we know Lily needs the best possible specialist care right now, so somehow we will have to find the money to cover it.
"It's a continual battle and we really do need the public's help. Every donation pays a bill, it doesn't matter how large or small," she said. "So if you would like to donate to help cover Lily's mounting vet bills, we would be so very grateful."
Donations can be made online at easyhorsecare.net/donate.
Regular updates on Lily's condition are also being posted on the EHC Facebook page.
But despite battling the critical funds shortage the centre is still managing to go about it's important work and only last week Sue and husband Rod were called out by Almoradí police to rescue another pony.
Sue said: "We're extremely impressed by the way local police acted with this case – they asked for the pony's age, breed and condition to note in their report and they also brought a microchip reader with them, although it turned out the pony wasn't chipped.
"Eight years ago, this would never have happened. Almoradi should be proud of its new young police force and their stance on animal welfare."
The Easy Horse Care Rescue Centre relies entirely on donations to fund its important animal welfare work, including the feeding and care of the centre's more than 90 horses, ponies and donkeys rescued from abuse, neglect and abandonment.
Donations of cash or items that can be sold through the centre's network of seven charity shops across the Alicante province are gratefully welcomed. A pick-up service is available to collect large donated items such as furniture and each shop also offers a delivery service for large items purchased in-store.
Anyone interested in making a donation, becoming a long-term sponsor, or volunteering at the rescue centre or in the charity shops can call Sue on 652 021 980. The centre is desperately in need of you help.
The Easy Horse Care Rescue Centre, located just outside Rojales at Partido Lo Garriga, 59, opens to the public on the first Sunday of every month between 1pm and 4pm. A free horse tour with centre co-founder Rod Weeding begins at 2pm and refreshments are available in the café. For more details and directions, please visit www.easyhorsecare.net.