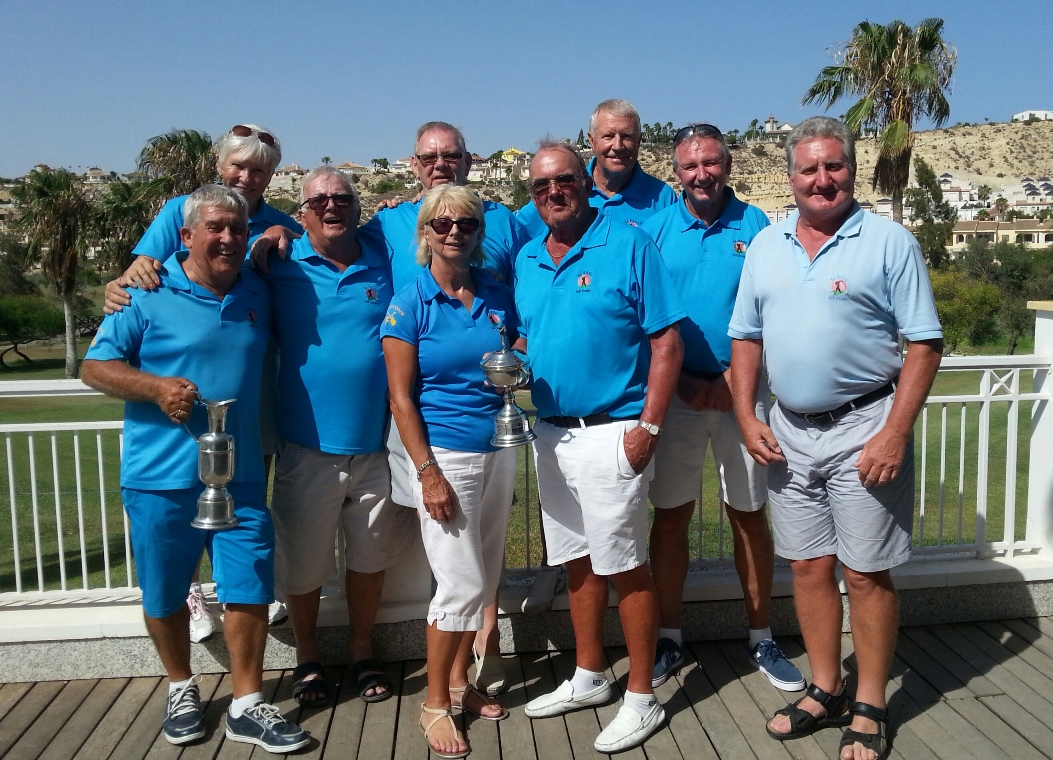 On Friday 29 July 22 members and guests of the El Raso GS travelled to Lo Romero to play the last game of the current season.  A pleasant day on a challenging course, enjoyed by all.
Competition results were as follows:  Best guest was Sandy Holland with an impressive score of 34 pts.   NTP's hole 5 George McCullum hole 7 Dave Nicholls hole 12 Dave Blinston.  Best front nine with 20 pts George McCullum and best back nine Jan Shorley 17 pts.  Four players tied with 32 pts but after applying the count back rules Gordon Bourne was third, Hadge Armstrong second, and the overall winner of the day with 34 pts was Tony Stead.
Bev Fairhurst performed her last duty as Captain by presenting Dave Nicholls with the Player of the Year trophy. The Eclectic trophy went to Bob Shorley and John Hill, who both achieved the same score of 49 pts.
After the game we returned to our home venue the Olde 9th in Quesada, for presentations and tasty refreshments prepared by the bar.
Our next game is on Friday 26 August at the ever popular Las Colinas course.