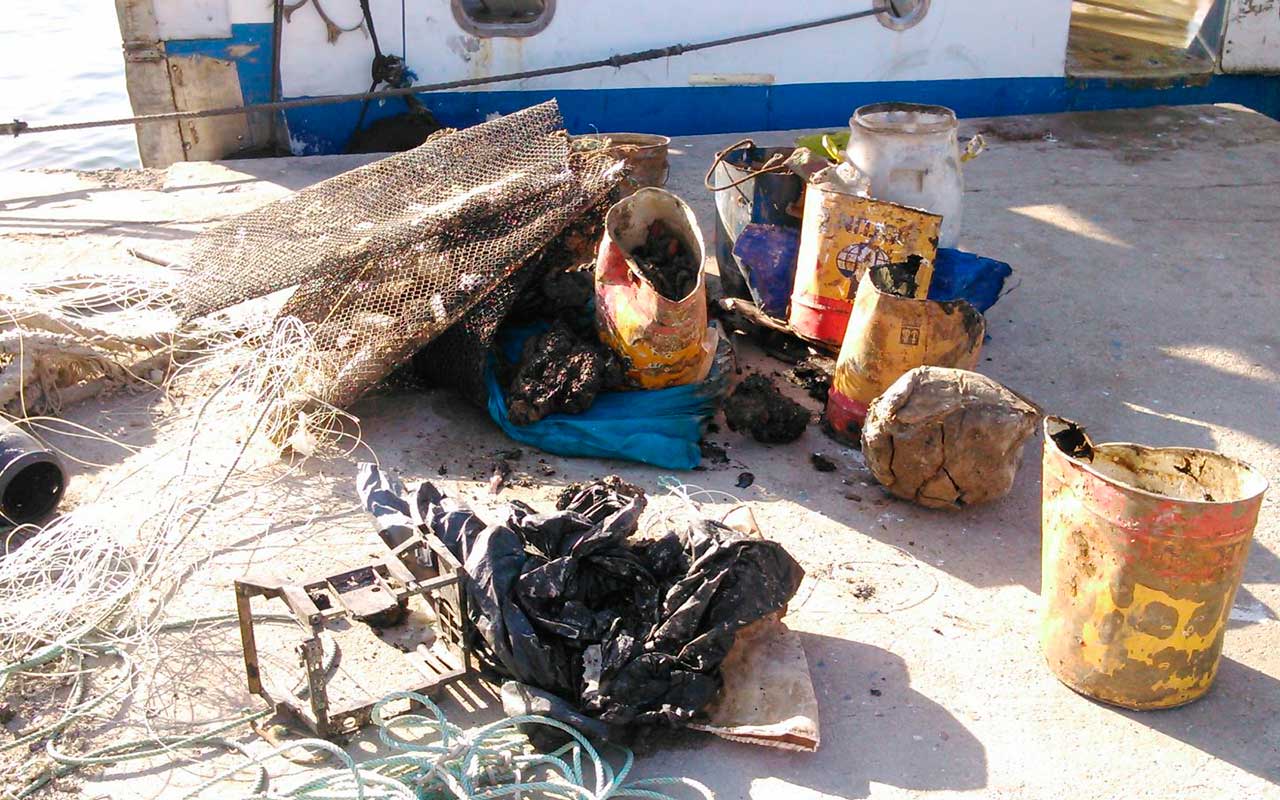 Fishermen took to the seas along the coast of La Marina, Santa Pola and south of Alicante this week, but rather than using their nets to gather fish and seafood, instead they attempted a clean-up operation as part of their commitment to the patron saint of the sea, Virgen del Carmen.
Paint cans, plastic bags full of glasses, bottles of beer (which were mostly German and believed to have been discarded by private leisure boats, bullets, weapons and even parts of two old fighter planes were all recovered and brought back to land for disposal.
The act is not entirely selfless of course, the aim is to clean the waters in order to reduce the amount of debris collected during the fishing expeditions, thus leaving more room for fish and seafood.
The practice was also carried out in most other ports along the Spanish coast, with such booty as washing machines, bicycles and more all being recovered.
It is believed that during a six-month period, some 6,400 kilograms of rubbish will have been recovered from the sea, although in the future this can be drastically reduced if we all do our bit not to pollute it in the first place.