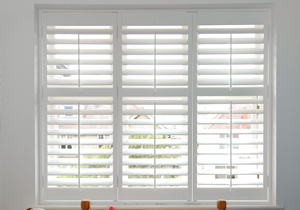 Living abroad can be very rewarding, particularly if you picked a location with a kind climate and plenty of sunshine. If you are a resident of Costa Blanca or Costa Calida on the Mediterranean coastline, you'll know that the areas are particularly popular with British and German tourists. Whether you're close to one of the major tourist centres such as Alicante and Benidorm, or enjoying the delights of La Manga, your Spanish home is certain to be in a beautiful setting.
Sunny apartments and villas lend themselves well to an innovative approach to interior design and many British expats like to enhance their home's Spanish décor with undeniably British features. This is a comforting touch, reflecting as it does a little taste of home. Friendly reminders of your homeland can be cheerful additions to your environment. Here are a few ideas for how you can achieve just that.
Home comforts
British interiors often seek to create particularly friendly corners by incorporating small sofas and chairs positioned in such a way as to make conversation easier. Textiles are a big part of creating comfort zones, whether with fabrics and upholstery in plush finishes or plentiful scatter cushions at every turn. Some homeowners like to make the most of their comfort zones by installing sofas in the kitchen or fabric covered window seats to make sure every room is warm and welcoming.
Storage schemes
 Many architects will tell you there is never enough storage no matter how carefully they design properties. This applies to residential as well as commercial buildings. Even if your home in Spain is larger than the average British house, you might want to prioritize storage in the same way as in Britain. Minimalism has gained ground in British design and this means that everything from discreet under stair cabinets to over door shelves can be added to display or hide your items as required. Ottomans in bedrooms provide comfortable seating as well as useful spaces for storing your bed linen.
Colour combinations
 In bright and sunny climes, white is used extensively on exteriors and brightly coloured shutters are often added. In contrast, traditional Spanish interior furnishings tend to be solid and dark wood is used a lot. British design takes the opposite approach and likes to brighten up interiors because the UK weather is often dull. To get a feel for this try using some bold hues on walls or in rugs, for example, and why not install DIY shutters so you can add extra splashes of unusual and quirky colours to warm your home? Internal shutters have become very popular in contemporary British design because they are so effective at controlling light. They also provide privacy and some insulation against external noise.
Eccentric elements
It was once desirable in British homes to match furniture exactly, as with three-piece suites, however, fashion has moved on and many British homes now benefit from eccentric little touches. Placing mismatched chairs around a dining table and employing redundant items in new ways (repurposing) has become more the norm. You can create a stylish shabby chic coffee table or wine rack from old pallets or add a bookcase from reclaimed wood, for instance.
Patriotic touches
A quick and easy reminder of home is the display of accessories sporting the Union Jack. The national flag as well as images associated with London – red buses, black cabs, etc.– can be found on cushions and throws as well as on lampshades and other soft furnishings. If original wall art is a favourite, you can display a selection of British images or scenes, perhaps from postcards mounted and framed. To create a dreamy, romantic bedroom opt for traditional floral patterns in soft pinks and greens on upholstery and bedding, and cheer on the chintz.
Not all of these ideas will work for everyone. In fact employing all of them is likely to be a bit overwhelming. Instead, start with one or two little features that you think will have a subtle influence on your home interior. Alternatively, choose one or two elements for different rooms – shutters and plush fabrics in the living room, for example; bright colours in your dining area or British accessories strategically dotted around 'heavy traffic' areas such as hallways and stairwells. If you take a flexible approach you'll be able to add and subtract ingredients from time to time until you achieve the look you want.