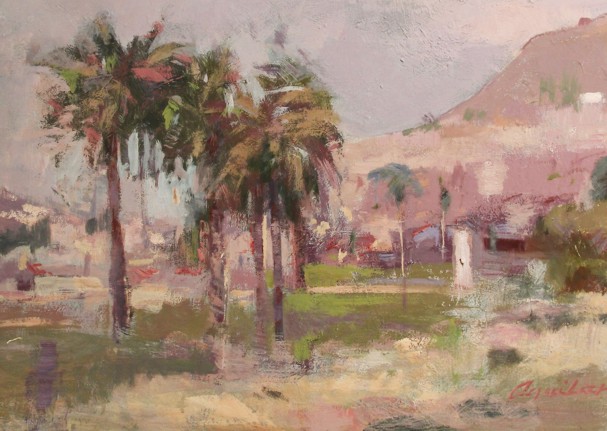 On Friday July 15th at 7p.m, a fresh art exhibition opens at Mojácar's Centro Municipal de Arte "La Fuente", which will be showcasing the work of Conchi Martinez Aguilar until the end of July.
Born in Albacete, Conchi Aguilar began her artistic career in the city's Universidad Popular, as well as attending painting courses throughout Spain with a number of renowned masters of art including; Antonio López Carralero and Paco Molina.
She has participated in numerous collective exhibitions in a number of major Spanish venues, being involved in Albacete's famous historical group "Quince Navajas del Tercer Centenario".
Conchi's paintings reflect her passion for light and the play between clarity and shade. She paints nature enveloped in the sunrise, along with objects illuminated by the light passing through windows to courtyards.
This exhibition is of a high artistic level and is an additional attraction that Mojácar has to offer to its visitors and residents alike.
Throughout the entire year and, particularly in the summer, the organised art exhibitions run continuously in the town's two art galleries, as well as from time to time in the Centro de Usos Múltiples at the Fuente.
This active participation in the art world also spreads to other private galleries located in the town, with whom the Council collaborates on a regular basis. In addition, there are the two art foundations, Fama and Valparaiso, the latter of which Mojácar Council collaborates with to welcome residential scholarships artists from around the world.